L-Shape Folders for Govtech
Customised full color printing L-Shape Folders in Singapore start from 500pcs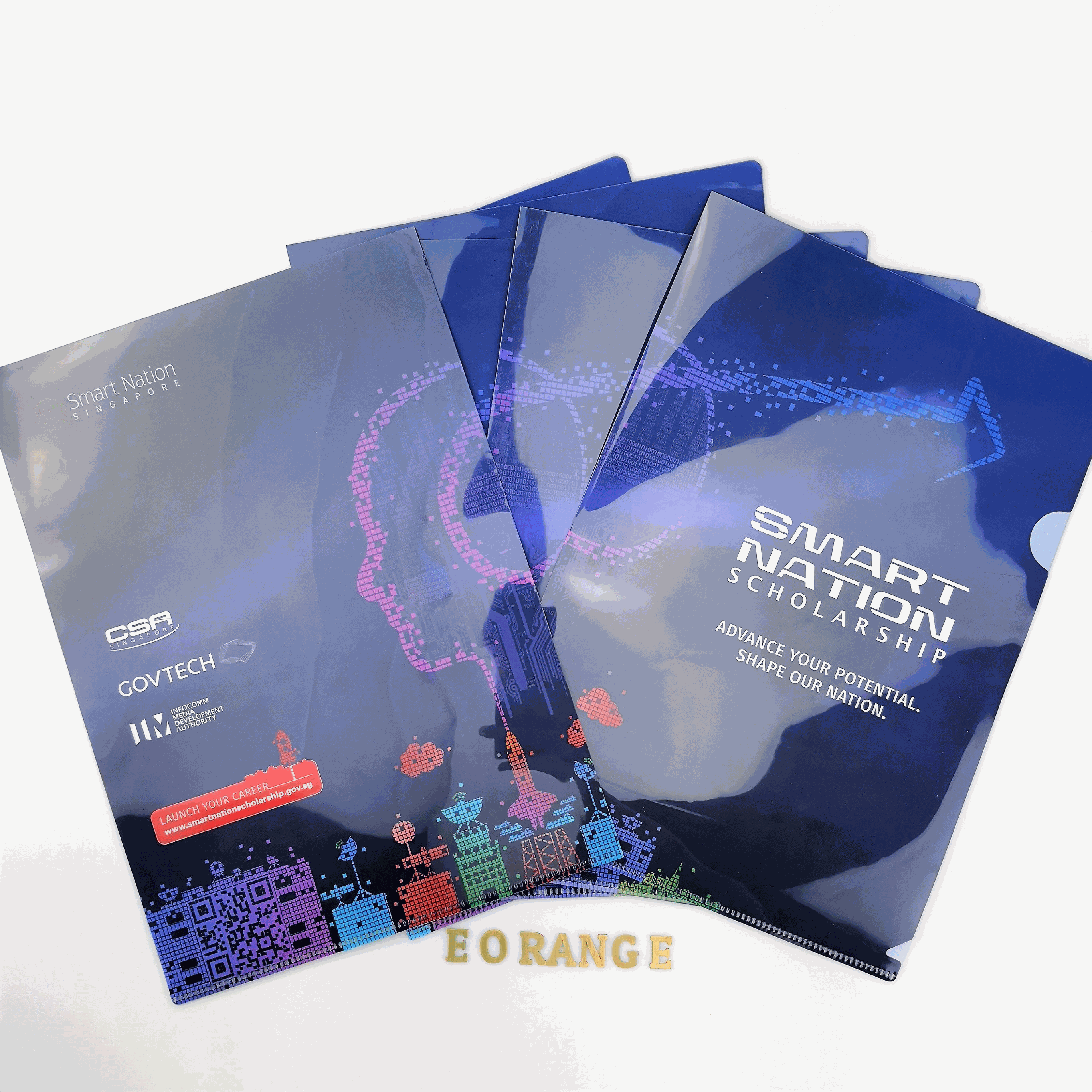 Customised Plastic L-Shape Folder on Aug 2018
We are honored to have been selected as a gifts supplier again for Govtech. A customized L-shape folder exudes thoughtfulness in the careful selection of gifts for their event. During this event, this awesomely customized L-shape folder will be given away. We are honored to be able to support them for this year's event and will continue to do so in the coming years. 
Customised full-colour printing

 Glossy Finishing

High quality 0.2mm thick L-shaped files


Eorange.sg provides the most affordable corporate gifts in Singapore. Order your personalized folder from Eorange.sg today and be guaranteed that we will offer only the lowest prices!